Last Saturday was AutumnFest. It was a busy day. At 6am as I was getting ready for the day, I realized it was too busy. My schedule:
7am DPL cross country meet
8:30 DH - Autumnfest
11:30 J's band concert at Autumnfest
12:00 A volunteer at Autumnfest
12:30 B soccer game in PFE Plano
2:30 J baseball game in PFE Carrollton
4:00 Me volunteer at Autumnfest
7:00 Me volunteer at Autumnfest
There was no way I was going to be able to get B to the soccer game, get B from the soccer game, J to the baseball game, get J from the baseball game and make it in time to volunteer at the school. DH was in charge the beer tent and was stuck at the school all day. He was able to able to sneak away after the band concert to get J home and changed for the baseball game. Friends took him to the game. I called my father in to pick him up and bring him back to Autumnfest. DH paid him back for his trouble with a couple of beers from the beer tent.
J playing with the band at Autumnfest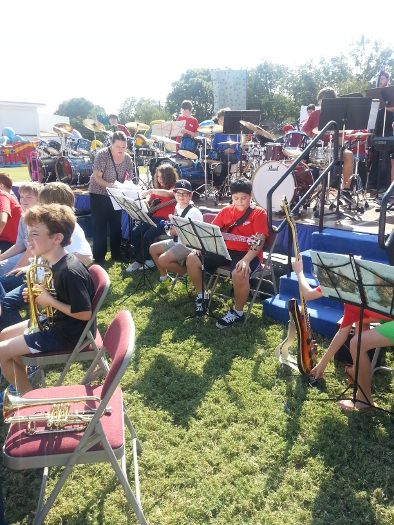 Volunteering at the King Kong slide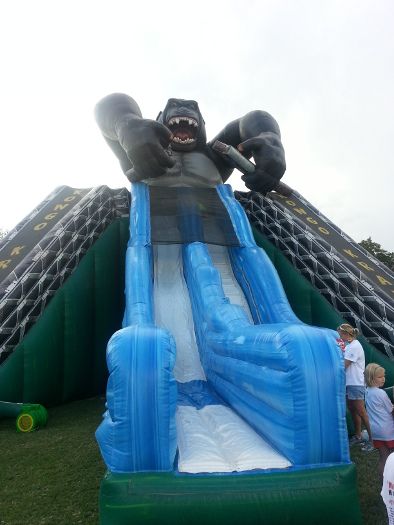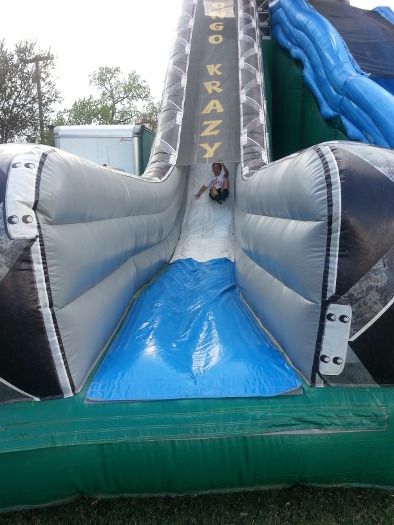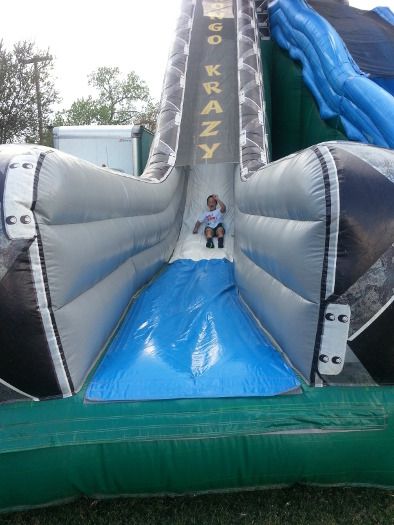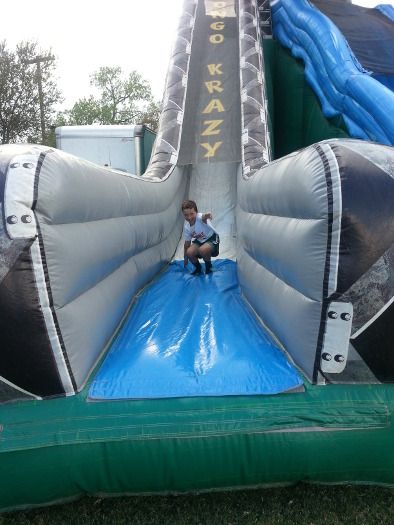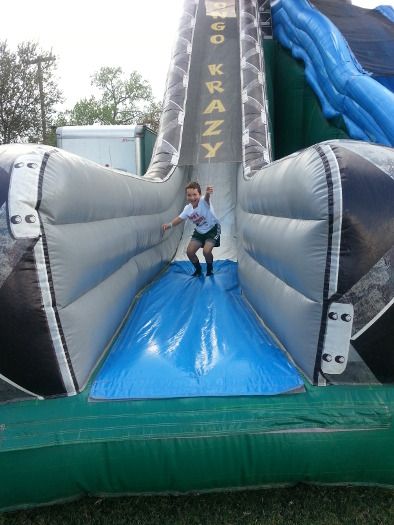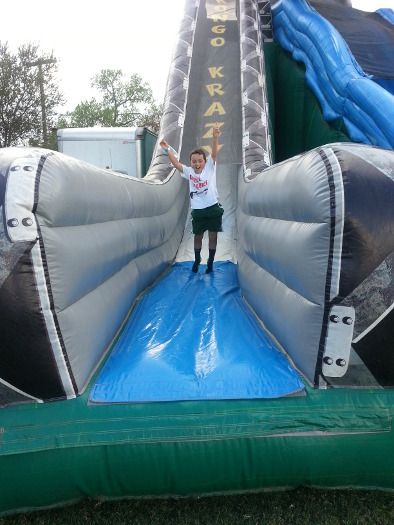 2nd grade boys at the talent show


A rainbow at the end of the day - the weather held out.