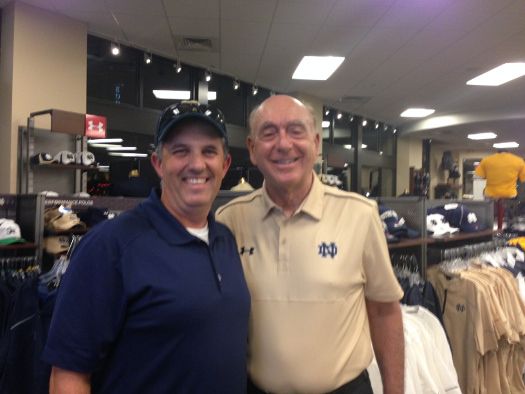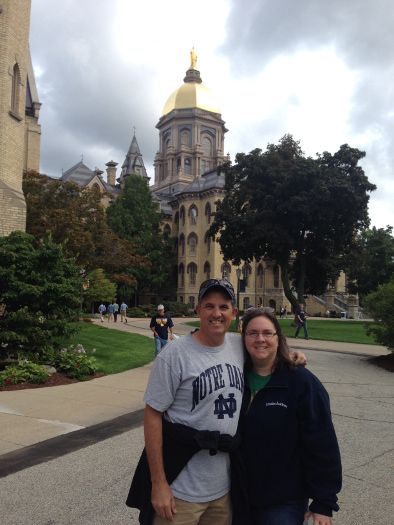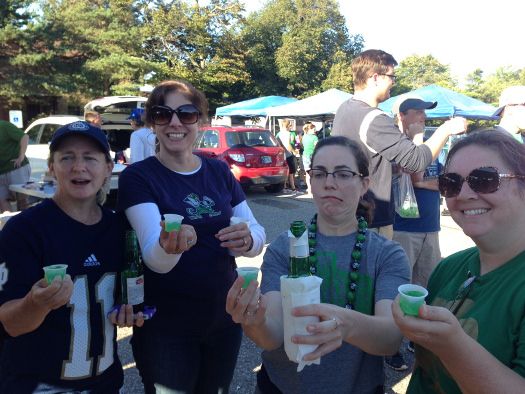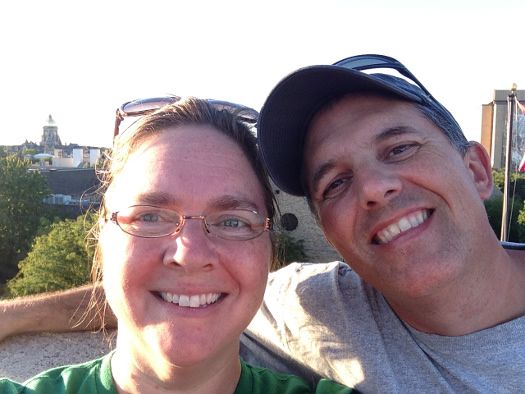 DH & I went to South Bend for the Michigan game with S#2 & family, S#5 & a cousin or two. We hadn't been back since S#5's senior year/22nd birthday celebration. It was a great weekend to go. DH ran into Dick Vitale in the new bookstore. We tailgated with BIL#2's roommates and enjoyed jello shots from a neighboring tailgate. The weather was perfect for a football game. Our seats were on the very top row of the stadium, but they were still good seats. We had a terrific view of the field and the campus. Best of all, ND won. Big!
Bonus for the weekend, we were able to stop for a quick visit with a
high school friend
& her family on our way out of town. Next time, we need to plan for a longer visit!