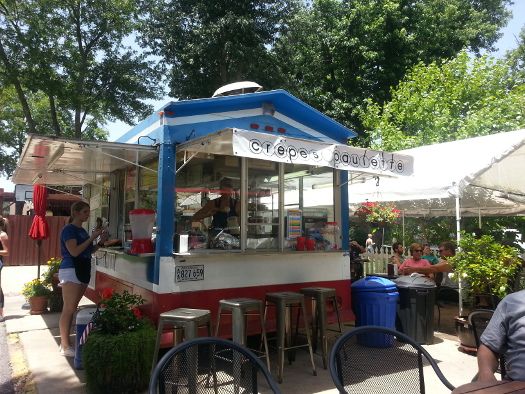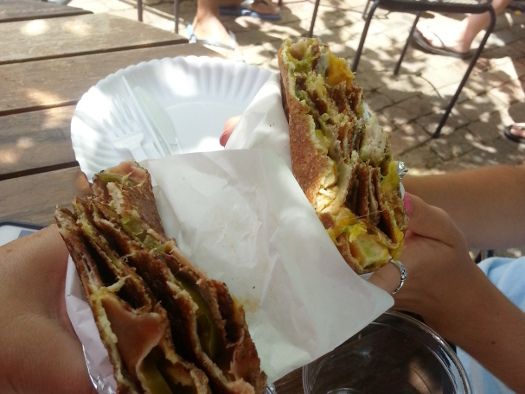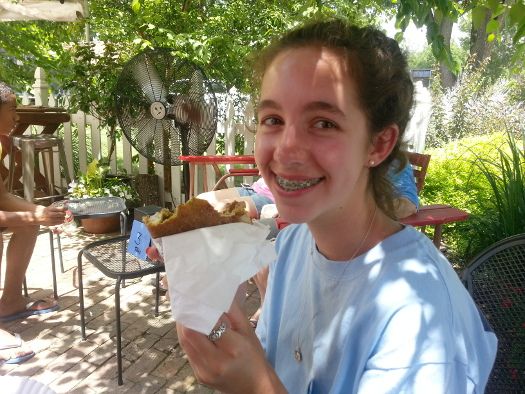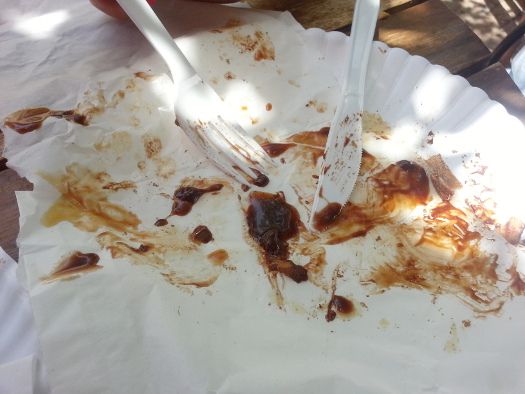 A & I left the lake earlier than the boys. She suffered through a book on tape (or mp3 player) with little complaint. Thank you A.
We took a side trip to Fayetteville, AR to visit the Crystal Bridges Museum. It was a great museum and free. I took pictures of some of my favorite pieces. I'd like to go back someday and walk the grounds. They looked beautiful.
After our museum visit, we headed to downtown Fayetteville to find Crepes Paulette. I found the little crepe stand on a "restaurants nearby" search on Google Maps. It was well worth the visit. They serve buckwheat crepes with all kinds of fillings. A had chicken with pesto. I had ham, cheese & jalapeño. We ended with a sweet crepe with sea salt caramel and dark chocolate ganache. It was so yummy, it disappeared in minutes. A, who learned to make crepes in her decats class, definitely approved of our lunch stop.
We had another 5.5 hours until home. The audio book was interesting and not racy, which I started to worry about since I was listening with A! It was just a tad too long, so after we emptied the car, we sat down on the couch and finished the last 20 minutes.
It was nice to be home again.