The boys had to go to school for a week longer than A. They were excited for it to be over. The last day is mass, awards ceremony & 10:30 release.
Since A had her post of graduation accolades, I have to make a post for the boys.
J got two awards, one for reading & one for art. Cousin M got one for religion.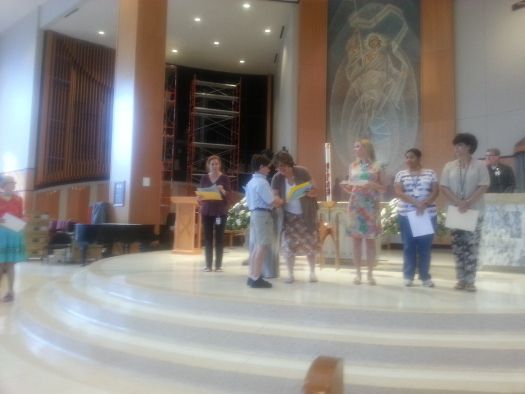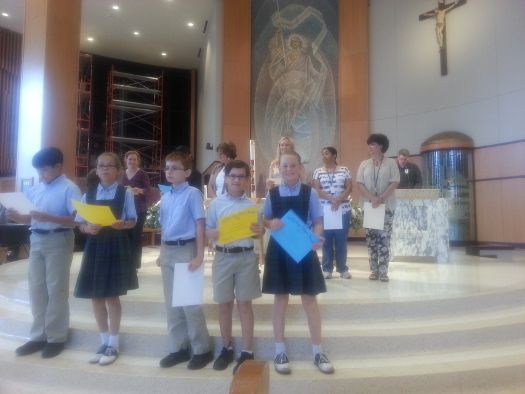 I found out that when I got home, J actually got the award for science. The same teacher teaches both classes and I guess there was a mixup.
In 2nd grade, they don't do academic awards. B's teacher did make up awards for each kid. B got the Daring Dancer Award, because he's never afraid to "Bust a Move"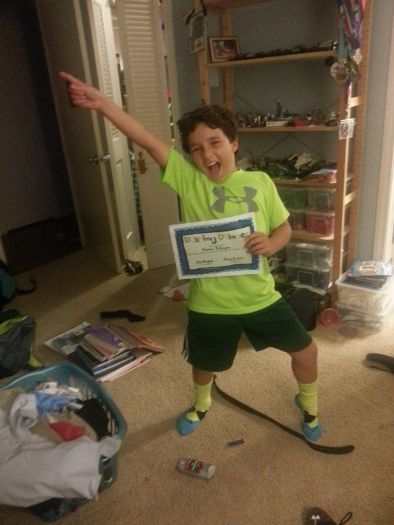 It was a good school year for everyone, but we're looking forward to a nice break for the summer.