a month or so late!
Oops. It's been over a month since I posted last. When I wrote the ICE! post I was on my death bed, day 4 of a 6 day bout with the flu. The six days was just the time spent in bed; it did not include another week or so of feeling better than miserable, but not by much. My lingering cough has finally quit lingering, I think. The flu accounted for a few weeks of blog avoidance. The rest of the time has been spent manipulating my broken wrist, trying to make it work like a wrist again. It's depressing. I dread it and I haven't been doing it enough. P/T lady told me I need to spread my exercises out through out the day to improve my motion. Try working a full time job & three kids and see if she can spread her exercises out through out the day. Good luck.
On to happier times, here are pictures of Christmas. Tonight is the first time I've looked at these pictures. I set the camera down that morning and haven't picked it up until now.

Before the rush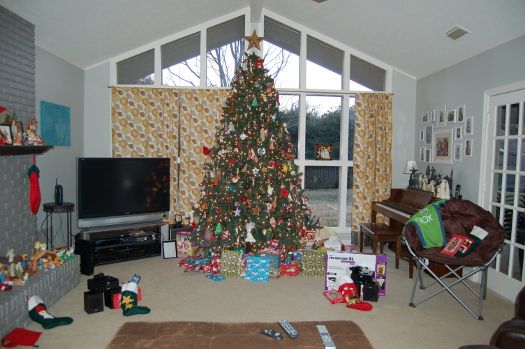 Boys are excited



A horrified by a camera so early in the morning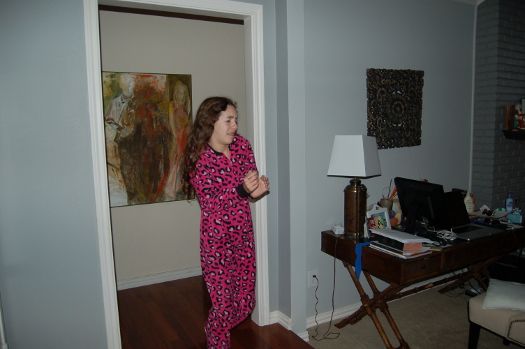 B was excited by his Dempsey jersey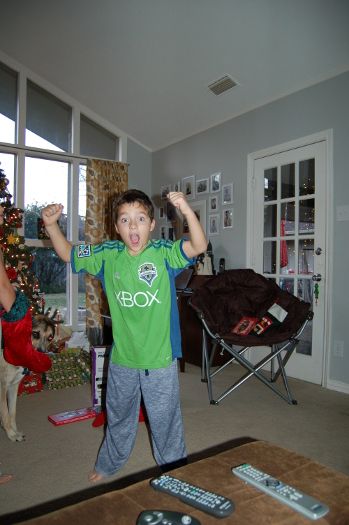 Frankie found his present under the tree all by himself



He was very proud of his new squeaky ball



And they're done!